Use of beta-tricalcium phosphate bone graft in dental implants for bone regeneration
Palavras-chave:
Regeneration, Bone Regeneration, Dental Implants
Resumo
Objective: to avoid alveolar bone loss and prevent bone resorption and implant failure through the use of beta-tricalcium phosphate bone graft. Case Report: 43-year-old patient who underwent dental extraction of the upper right canine due to root fracture; subsequently, a Bicon® dental implant was placed accompanied by a bone regeneration process in the peri-implant space with beta-tricalcium phosphate substitute and collagen plug, preserving the alveolar bone and papillary gingiva. Results: adequate healing was observed, without gingival retraction. When evaluating the final tomography, an increase in bone tissue was observed at the intervention site with greater measurements than the initial ones and without bone resorption. A fixed temporary crown was made on a temporary abutment which allows the soft tissues to be conditioned, improving the emergence profile for the final crown.
Referências
Pérez-Fuentes M, Pérez-Álvarez M, Rodríguez-Hernández JA, Delgado García-Menocal JÁ, Alfonso Hernández A, Ramos-Almeida DT. Colocación de implante dental con relleno óseo Biograft-G® en hueso con trauma dentoalveolar. Reporte de caso. Duazary. 2018;15(3):347. Available from: https://www.redalyc.org/journal/5121/512157124010/html/
Kapila S, Kaur T, Bhullar RS, Sandhu A, Dhawan A, Kaur A. Use of Physics Forceps in Atraumatic Orthodontic Extractions of Bilateral Premolars: A Randomized Control Clinical Study. J Maxillofac Oral Surg. 2020;19(3):347-54. Available from: https://pubmed.ncbi.nlm.nih.gov/32801526/
Bronstein M, Nappe C, Villavicencio J, Toro H, Guiñez H. Preservación de alvéolos mediante fosfato tricálcico beta, con y sin membrana. Rev Clínica Periodoncia Implantol Rehabil Oral. 2016;9(2):168-74. Available from: http://dx.doi.org/10.1016/j.piro.2016.05.005
Alghamdi HS, Jansen JA. The development and future of dental implants. Dent Mater J. 2020;39(2):167-72. Available from: https://pubmed.ncbi.nlm.nih.gov/31969548/
Tang Z, Li X, Tan Y, Fan H, Zhang X. The material and biological characteristics of osteoinductive calcium phosphate ceramics. Regen Biomater. 2018;5(1):43-59. Available from: https://pubmed.ncbi.nlm.nih.gov/29423267/
Jasser RA, AlSubaie A, AlShehri F. Effectiveness of beta-tricalcium phosphate in comparison with other materials in treating periodontal infra-bony defects around natural teeth: a systematic review and meta-analysis. BMC Oral Health. 2021;21(1):219. Available from: https://bmcoralhealth.biomedcentral.com/articles/10.1186/s12903-021-01570-8
Aragoneses Lamas JM, Gómez Sánchez M, Cuadrado González L, Suárez García A, Aragoneses Sánchez J. Vertical Bone Gain after Sinus Lift Procedures with Beta-Tricalcium Phosphate and Simultaneous Implant Placement—A Cross-Sectional Study. Medicina (Mex). 2020;56(11):609. Available from: https://pubmed.ncbi.nlm.nih.gov/33202885/#:~:text=Conclusions%3A%20This%20study%20concluded%20that,the%20average%20bone%20gain%20values.
Velasco Ortega E, Pato Mourelo J, Segura Egea JJ, Pérez Pérez O, Medel Soteras R. La utilización del beta-fosfato tricálcico como biomaterial en implantología oral. Av En Periodoncia E Implantol Oral. 2007;19(3):141-50. Available from: https://scielo.isciii.es/scielo.php?script=sci_arttext&pid=S1699-65852007000400003#:~:text=En%20este%20sentido%2C%20el%20betafosfato,una%20buena%20uni%C3%B3n%20entere%20los
Kan JYK, Rungcharassaeng K, Deflorian M, Weinstein T, Wang H-L, Testori T. Immediate implant placement and provisionalization of maxillary anterior single implants. Periodontol 2000. 2018;77(1):197-212. Available from: https://pubmed.ncbi.nlm.nih.gov/29478284/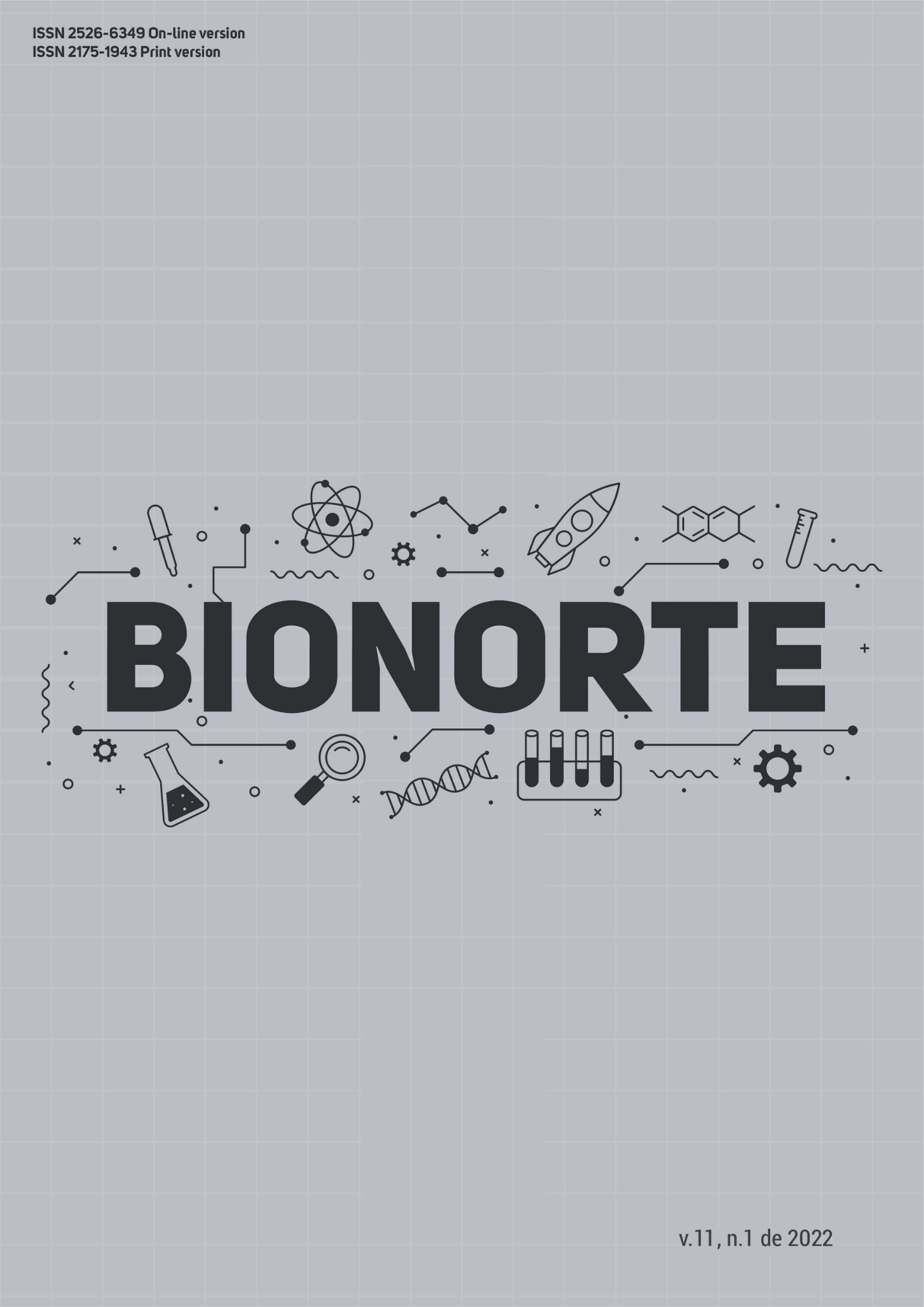 Downloads
Como Citar
Rodríguez, V. R., Gonzales, A. P. G., Avila, J. G. ., & Caballero, A. D. . (2022). Use of beta-tricalcium phosphate bone graft in dental implants for bone regeneration. Bionorte, 11(1), 182–189. https://doi.org/10.47822/bn.v11i1.208
Licença
Copyright (c) 2022 Valentina Rodríguez Rodríguez, Angie Paola Giménez Gonzales, Jaime Guzmán Avila, Antonio Diaz Caballero
Este trabalho está licenciado sob uma licença
Creative Commons Attribution 4.0 International License
.